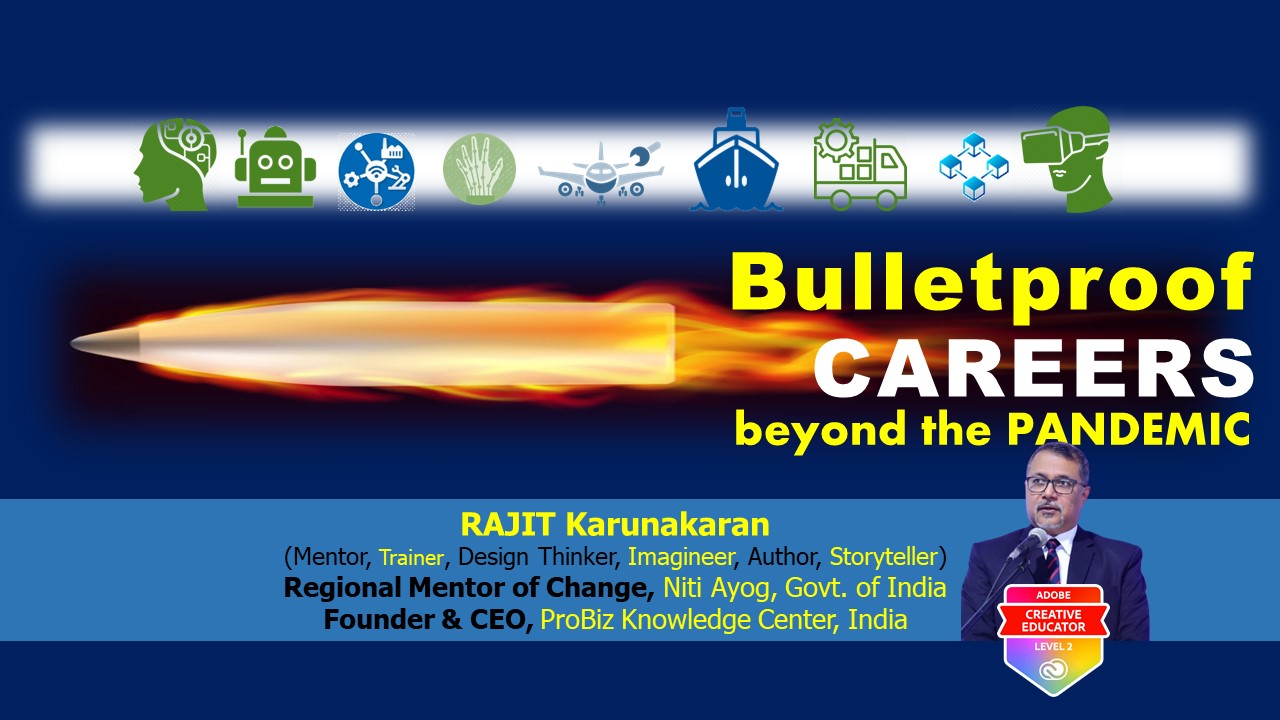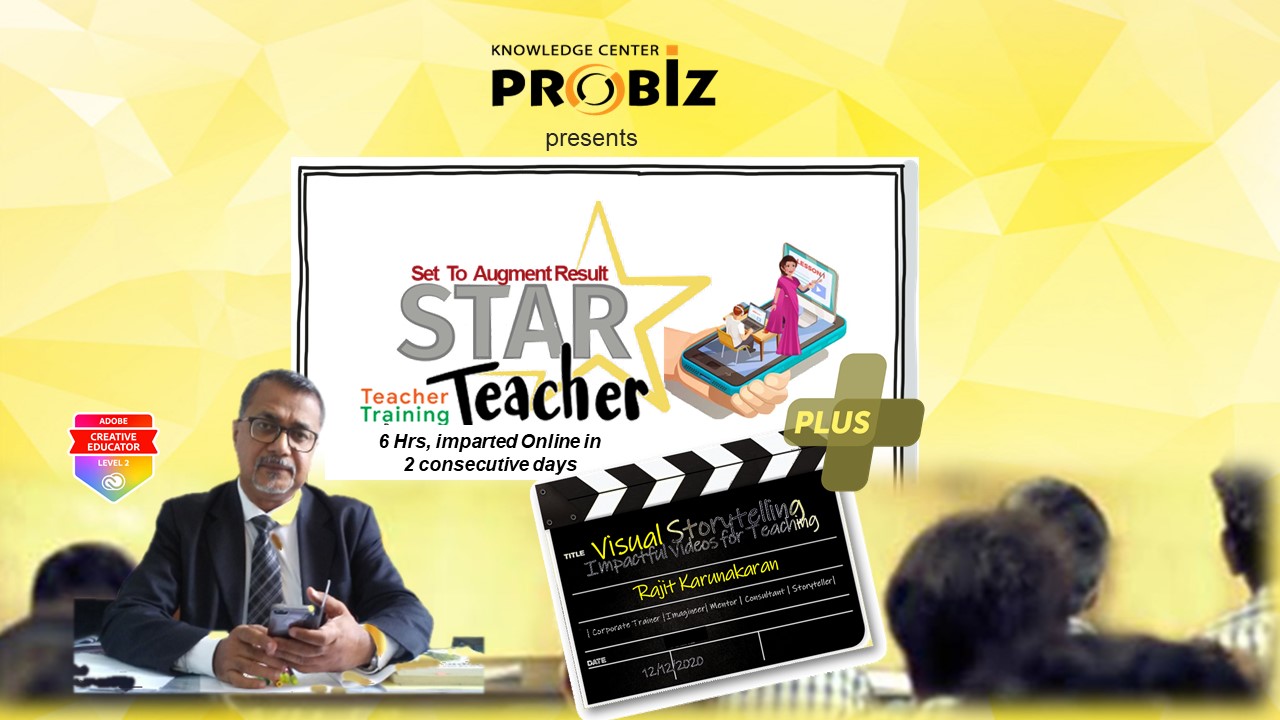 ---
Rajit Karunakaran
[Corporate Trainer, Mentor, Imagineer, Consultant, Storyteller & Entrepreneur]

Regional Mentor of Change Atal Innovation Mission (AIM)
Managing Director, Centriq Academy for Training & Mentoring Pvt Ltd
Founder & CEO, Probiz Knowledge Centre, India

Rajit Nair is an International Strategist with 28+ years as a Strategy Developer, Management Consultant, and Corporate Trainer in MENA and India. He is a well-known inspirational speaker, career guru, and innovation evangelist. Rajit is Abobe Creative Educator, Level II.

Rajit guides graduates and postgraduates on career planning through his program titled "Bullet Proof Careers, beyond the Pandemic". To date, he has reached out to more than 47,000 plus students.
Rajit, known as an evangelist of innovation, through his most popular motivational talk on the life and inspiring leadership of the late Steve Jobs (Cofounder of Apple. Inc) so far inspired attendees in more than 500 venues all over Kerala and in GCC. Niti Aayog (Government of India) has nominated Rajit as the "Mentor of Change" in 2018. Currently, Rajit is mentoring 90 school students to ideate and convert their ideas to prototypes leading to marketable products. In December, Rajit was nominated as the Regional Mentor of Change for Kerala Region, after the screening process by Atal Innovation Mission (AIM) under Niti Aayog. Rajit is also a certified Adobe Creative Educator.
His book "Making of a Sensible Consultant!" is a must read for consultants and aspiring consultants. This book is recommended by APJ Abdul Kalam Technological University and many universities in GCC and for management students. "Fearless or Shameless" is another book which provides articles on work culture, ethics, and business issues and placed under social satire genre. Rajit co-founded two companies, Centriq Academy for Training & Mentoring and Probiz Knowledge Centre.
C19 is a gamechanger. The work is taken away from the four walls of companies to the comfort of homes. WFH impacted policies, procedures, and technology, but with the same people. Flexibility replaced rigidity. Are you ready? Role of Consultants, Mentors and Trainers are more relevant than ever before.
---